Current Top 5 Financial Solutions – (March 2021) Get started by clicking each link below:
Student Debt Solutions: The Ultimate Guide for Resolving Your Student Debt
Most new college students need to consider student loans for post-secondary education. Sure a few students will get an academic scholarship and the high school quarterback might get a full-ride thanks to his talent, but most students won't be that lucky. Monies borrowed from lenders help pay for tuition, fees, books, supplies, and living expenses. Parents and students opt for student loan financing rather than other loans because of low interest rates and the fact that most loans don't come due until the student has graduated from college. The hope is that by the time a student graduates they will have the financial means necessary to pay for the loans they have acquired during their college years. Unfortunately, that doesn't always happen and has led to a student debt loan crisis in the United States.
As a result, by the time a student achieves their Bachelor's Degree, they may have a huge student loan payment in the near future. For many careers, a student will need to further their education even further, which means more school and more loans as well. Defaulting on a student loan makes it impossible to achieve more financing in the future, so it's vital that anyone that applies for a student loan knows exactly what they are getting into and how to achieve success.
Since many student loans are deferred if the borrower is currently enrolled in classes full-time, some will opt to immediately return to school to avoid paying on the loan. Unfortunately, some students will just continue this routine until they have exhausted all financial aid available to them. While enrolling in school time and time again may lengthen the time it takes for the loan to come due, it does nothing to solve the bigger problem, which is how is a graduate expected to pay their loans back when they can't gain employment or are severely underemployed. Even worse, if a borrower is in school full-time, they are also decreasing the time they have available to search for gainful employment.
Complicating matters for graduates even more is the fact that most student loans' repayment schedule will begin six to 12 months after a student graduates. For some, it's a very short period of time and some students may not have found gainful employment yet. The worst thing a person facing financial difficulty can do in this situation is not pay their student loans. Unlike other loans, the penalties for defaulting on a student loan are severe and cannot be eliminated from a person's credit history. The consequences of default and the hounding of falling behind can create major amounts of stress for borrowers. However, all of this stress can be avoided, if a person is committed to working on the situation, making a few phone calls, and filling out required paperwork.
So, what is one to do? The consequences associated with default are severe and should be avoided at all cost, but sometimes a person truly feels like they have no other choice. Thankfully, there are many student debt solutions available, but all of them require a person to take action. Not every solution is appropriate for all, but at least one of the many options should be able to provide a bit of time and relief to a graduate with student loan debt. As a college graduate, a debtor has to be willing to admit what their current financial situation is and take steps to fix it.
Student Debt Relief Options
A simple Internet search will deliver hundreds of pages offering to help a student with their debt. However, learning which organizations and programs are helpful and which are simply scams is overwhelming. The information below, will help you distinguish the good from the bad and finally answer your questions about forgiveness programs that sound too good to be true.
Student Loan Repayment Plans
A graduates first option is student loan repayment programs. If you just received your payment plan from your lender, you may be ready to panic. But, don't worry. When your loan is assigned, a repayment plan may be automatically generated. If you haven't contacted the lender of your loan since that time you are expected to meet those payments.
However, a student loan repayment program can be changed at any time. More importantly, this can be done for free and you don't have to be a lawyer, financial wizard, or certified genius to do it yourself. Basically, it just entails contacting your lender and making arrangements that suit you both. We will talk about it more in detail below, but you should never pay someone to assist you with modifying or consolidating your student loan debt. Usually, anyone that requires you to make a payment to simply assist you with making changes to your student loan is taking advantage of you.
Deferment or Forbearance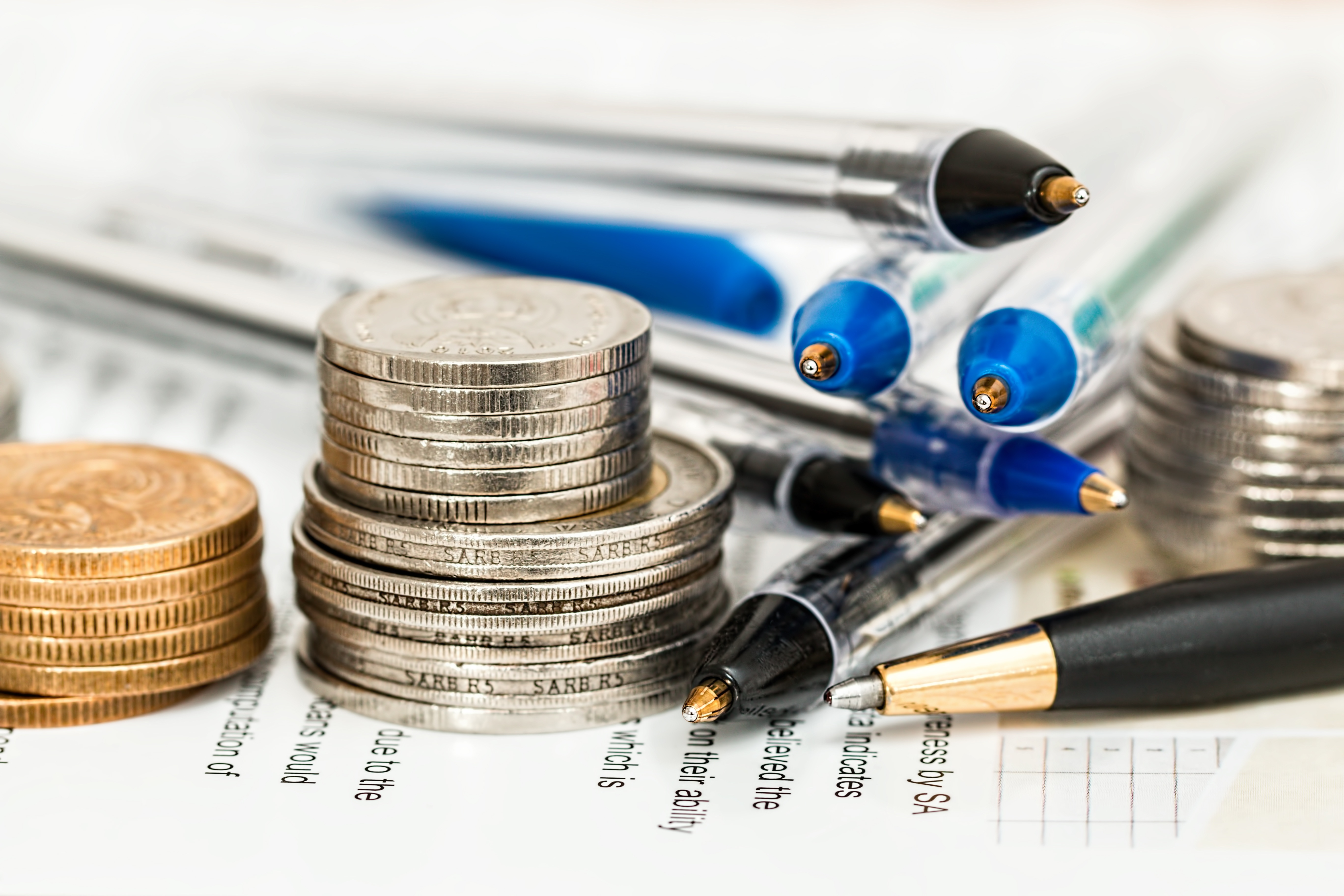 Deferment and default may sound alike, but they are very different. If you default on a student loan, you have failed to make payments and collection activities, most of which are severe, will be levied against you. In some cases, your wages can be garnished, your state and federal income taxes can be withhold, and in the most serious of cases, your loan could be sent to the Department of Treasury. However, if you simply can't make payments due to underemployment, financial hardships, or some other reason, you may be able to apply for a deferment or forbearance of your loans.
The truth of the matter is lenders want you to be successful. There is a lot less paperwork and headaches involved for everyone when a loan is paid on time. With this in mind, lenders are more than happy to work with debtors that are having a hard time making payments. It's also important not to be ashamed of your current situation or to worry about the lender passing judgment on you.
Seriously, these folks talk to dozens of people on the phone every day. They'
The term deferment refers to a grace period that can be granted by the student loan lender when you are willing to make payments but financially unable too. The period varies greatly from person to person and some borrowers may be able to reapply for a deferment as necessary.
During the deferment period, monthly loan payments are reduced or suspended. Depending on a borrower's situation, they may be able to negotiate a lesser payment for a substantial period of time, which gives them time to make a plan for the future. However, in most situations, interest will continue to grow on the loan. It may be possible to pay the accrued interest on student loans during this time, but it's best to check with your lender before making interest payments. Forbearance is similar to deferment.
Forgiveness
Another student loan debt relief option that may be available to you is forgiveness. Some lenders also refer to this type of debt solution as discharge or cancellation of a student loan. If a student loan is forgiven or discharged by a lender, the borrower is no longer required or obligated to repay the amount of money borrowed. There are some programs that are supported by the Department of Education that can significantly reduce loan amounts or the length of repayment. However, unless a graduate qualifies for a special program, the only ways to have a student loan cancelled include; death, permanent or partial disability, and school closure.
It's important to note that student loan debt will never go away. Unlike other secured and unsecured debt, student loan debt cannot be wrote-off or taken care of through legal processes such as bankruptcy. Much like taxes, the only way to get away from student loans is death or permanent and total disability.
Obama Student Debt Relief Program Doesn't Exist
With student loan debt being a crisis in this country scammers have found a way to take advantage of students. Blogs, social media ads, and sketchy mailers will try to convince you that there is an easy way to write off all your student loan debt. In turn for being relieved of this huge financial burden, you only have to pay the company a nominal fee, origination fee, and possibly monthly fees. However, what they don't tell you is there are several institutions that can do this for you – for absolutely free.
One of the most popular scams related to student loan forgiveness is nicknamed "Obama Student Debt Relief Program." Sounds good, right? Who doesn't want to get their student loans forgiven? The only problem is this program doesn't actually exist.
What does exist is federal legislation that went into effect under President Barack Obama. The legislation allows borrowers to repay student loans based on income. The income-driven repayment plans may be eligible for forgiveness after 20 to 25 years of faithful payments – no matter what the remaining balance is. For Public Service employees the amount of faithful payments required to be eligible for forgiveness is reduced to 10 years or less under this legislation.
What the companies advertising the Obama Student Debt Relief Program don't tell you is that there is no fee to apply for this repayment program. The companies bring people in with a promise of forgiveness and then charge a fee. Depending on the company, the fee can be required to be paid upfront or spread across monthly payments. Many of these same companies will also charge students to consolidate their loans another benefit that is provided to debtors free of charge from the Department of Education.
While there is no executive order coming from President Obama to magically wipe away everyone's student loan debt, there are many real forgiveness programs such as the Public Service Loan Forgiveness Program. With the upcoming election, many were hoping that there would be more talk about student loan reform, but to date, no one has offered any alternatives or methods that haven't been talked about or discussed previous to this year. Learn more about the program and how to apply below.
Public Service Loan Forgiveness Program and How to Apply
According to the Consumer Financial Protection Bureau (CFPB) about ¼ of workers qualify to apply for the Public Service Loan Forgiveness but haven't. The reason some people have not taken advantage of this offer from the government is because they don't know they're eligible. The CFPB has taken steps to educate employers and institutions about the program but it hasn't become widely popular yet.
Most people think you have to be a teacher, social worker, or public servant to apply for the loan forgiveness. However, this isn't necessarily true. Others that may qualify for PSFL program include those that work in disability services, health departments, and public interest law – just to name a few.
Instead, it's more about who you work for. It doesn't even really matter what you do. If you meet the employment requirements and have eligible loans, you can apply for forgiveness.
Employers that make you eligible for the program include those that are public or non-profit. If an employer meets those requirements, the employee must work full-time. At this point, all a debtor has to do is make sure they have eligible loans and make on-time payments. Specifically, only government direct loans are eligible for PSLF. If you do not have government direct loans, you may want to consider consolidating them to be eligible for the forgiveness program.
There are also hefty payment requirements that must be satisfied before an application for this process will be considered. For instance, a debtor must make 120 eligible, on-time payments before he/she will be considered in the program. It's also important to note that only payments made while the person is actively employed will count towards the forgiveness program requirements.
If a person is granted PSLF they will be required to fill out papers annually. Paperwork needed to sustain the loan include yearly paystubs and any requested information about loan payments or outstanding balances.
It's worth noting there are a few industries excluded from PSLF including:
Labor Unions
Political Organizations
Most Religious Workers
The industries listed above are restricted from acceptance for this loan forgiveness even if they have a non-profit status.
Legitimate Repayment Plans for Students with Loan Debt
Basically, there are three types of student loan repayment plans; standard, extended, and graduate. A standard repayment plan is available to everyone. It is an income based repayment plan and is great for those that have high debt. Specifically, it is the most popular option with borrowers considering the Public Service Forgiveness Loan in the future.
Extended Repayment Plan is only available to borrowers with more than $30,000 in Direct Loans or student loans from an FEEL program. The last option is the graduated repayment plan.
With the graduated repayment plan, you can take an extended period of time to pay student loans. Like the income based repayment program, anyone is eligible for this plan.
Student Loan Debt Consolidation Programs
If you're considering consolidating your student loans, there are several things you need to consider. First, you need to make sure consolidating your loans offers more benefits than leaving them the way they are. In most cases, consolidation is a debtor's best option. However, if you exceptionally low interest rates, principal rebates, or loan cancellation benefits, you may want to carefully choose your options before agreeing to a consolidation.
After you've compared your options and determined consolidation is your best option, you'll want to look at the loans you have and calculate your amounts owed. Why is this important? It's important because whether a student loan can be consolidated or not is dependent on how much is owed and what type of loan it is. Examples of loans that can be consolidated include:
Direct Loans over $30,000
FEEL loan over $30,000
Loans that cannot be reassigned or consolidated include Parent PLUS loans. In other words, a Parent PLUS loan cannot be transferred to a student or rolled into a student's debt consolidation loan. Loans from a private institution also cannot be consolidated with federal loans.
Reasons to Consider Student Loan Debt Consolidation
While we've talked about the reasons you may not want to consolidate your student loans, it's time to talk about why you should. Some benefits of consolidation include:
One monthly payment (instead of several)
Ability to get a fixed interest rate rather than a variable rate
Lower your monthly payment by extending the amount of time you have to pay (usually about 30 years)
Student loan debt companies, lawyers, or other banking institutions may offer to help you consolidate your loan for a fee. Some offer moderate fees and others charge exorbitant fees that are hidden in monthly payments or buried in terms and conditions. However, you don't need anyone to help you consolidate your loans.
When you first consider consolidating your loans, you need to know that anyone who offers to do this for you for a fee might be trying to scam you. You can also guarantee they aren't working for or affiliated with the U.S. Department of Education. Instead, you can visit your college's guidance office, find a reputable consolidation bank, or contact the Department of Education directly for guidance.
Each of the options listed above will employ professionals who are educated and knowledgable about student loans, which allows them to give you great advice about what repayment plans are best for your situation, and how your choices will affect you in the long-term.
Popular Student Loan Debt Consolidation Programs
There are many reputable companies and banks available to help students manage their loan debt. Some of the most popular companies include:
DRB – Darien Rowayton Bank
SoFi
Earnest
Citizens Bank
Common Bond
College Ave.
Navy Federal Credit Union
This is only a handful of the most popular banking institutions that offer and specialize in post-secondary financing options. If you aren't familiar with the options above feel free to do your own research.
One of the best ways to truly find out what people think about an institution is to read online reviews. Most people only leave reviews when they are beyond themselves excited or incredibly frustrated and disappointed. While you might not get to read how the people in the middle felt about the banks above, it will give you a bit of information from the bad and good side.
If you are considering a lender that isn't listed above, it's even more important that you do your research to make sure you aren't making a difficult financial situation even worse by getting involved with a scammer or bank that won't fulfill the promises.
A full list of trusted consolidation companies can be found at www.studentaid.ed.gov. When browsing your options and narrowing down your choices, it's vital to make sure you compare interest rates, examine the length of repayment time required, and see if there are origination fees associated with the consolidation loan. If there is an origination fee associated with the loan, compare the amounts to see which is lowest. Lastly, remember if someone offers you a deal that just seems too good to be true, it probably is, and you should look elsewhere.
Unconventional Ways to Pay Off Student Debt
There's a saying that "where there's a will there's a way," and if you really need to pay off student loan debt but don't qualify for any of the programs listed above, you may still have some options available to you. However, some of these options may be considered unconventional by most.
First, volunteer. But make sure it counts first. There are several organizations in America, Canada, and Australia, that will offer to pay down student debt in exchange for volunteer hours. Usually, a large amount of volunteer hours are needed to get repayment credit, but if you are underemployed or not employed altogether, you probably don't have a lot going on anyways.
Another option includes making bi-weekly payments. This isn't a great option for people who are struggling making their minimum payments because it doesn't relieve any of the monthly burdens on the budget, but it will help you pay down your bill faster, which means you can get out of debt sooner and start thinking about things like a mortgage, low-interest credit cards, etc. The way bi-weekly payments helps is because there are 12 months is a year. If you pay your bill once a month, you're making 12 payments. If you pay half of your monthly bill every two weeks, you'll end up making 13 payments. The accelerated payment program helps you reduce interest and pay the loan off fast.
The last alternative student debt payment option includes working and living outside of the United States. If you live and work outside the US, you may not have to pay income taxes. If you don't pay income taxes, you will have more expendable income. Instead of saving the extra money or using it to support your lifestyle, you can apply the savings to your student loan debt, which will allow you to pay it off quickly. There are many outlets that offer first-hand experience in college debt advice, such as Millennial Money Guide, that are worth checking out to get additional insight.
Average Student Loan Debt
A recent report from the Institute for College Access and Success reported the average student debt for graduates in 2013 was approximately $30,000. The actual amount a graduate owed varied greatly by state, institution, and program.
Might not sound like a big deal, but you have to remember that these are just for undergraduate programs. Many students go on to pursue Master's degree and more. Unfortunately, it's really hard to concentrate on furthering your education when you already have a huge debt looming over your head.
Still don't think $30,000 is a big deal. Well, consider this. That same $30,000 means 7 out of 10 graduates is graduating with debt they aren't sure if they will ever be able to pay back. Consider the fact that many graduates are underemployed or even unemployed for months or years after graduation and you have an even bigger problem. Now, you're probably starting to understand why understanding how much you are borrowing and planning a way to repay it before you graduate is important. One way to do this is to use a student debt calculator.
Student Debt Calculator
If you've ever visited a bank online or visited a website about future payments, you've probably seen a loan calculator. Well, the Department of Education has come up with several free tools http://www.finaid.org/calculators/loanpayments.phtml that allow you to determine your student debt repayment options. These free financial tools can help you determine the amount of debt you're incurring and possible solutions in the future.
With these calculators, you can come up with different ways to repay your loans. The loan calculators can also be used to determine how certain factors such as deferment, consolidation, and accelerated repayment will reduce the amount you owe and pay off your debt faster. If you're using the debt calculator to determine future payments, you can estimate your monthly payments based on annual salary.
The free calculators can also be a great way for students to consider certain career choices. For instance, if a student is torn between two careers, he or she can compare loan payments based on annual salary to give them a realistic view of how much money they would have to leave on after student loan payments were made.
Additionally, you can use a student loan calculator to see how paying more than the monthly required payment will save you money. Even though most federal and private student loans have low interest rates, and consolidation loans usually do to, you can still save a ton of money by paying more than is required on your monthly loan payment. As a bonus, paying more than you owe, also lets you pay it off faster.
When using a student debt calculator, you will need to know what type of loans you have. This is necessary because most federal and private loans have a minimum monthly payment amount. Popular student loan types and their minimum amounts are listed below.
Stafford Loan $50 minimum monthly payment
Perkins Loan $40 minimum monthly payment
PLUS Loan $50 minimum monthly payment
The loans listed above can help you figure out how long it will take to pay off your student loans. It can also help determine whether you should consolidate or not. When deciding if you're going to consolidate, you need to remember that once loans are consolidated, it cannot be done. There are some instances when a loan can be added to a consolidation loan, but there is certain criteria that must be met for this to occur.
About the Student Debt Crisis
From the time children enter Kindergarten people, teachers, parents, aunts/uncles, are encouraging them to go to college. It's the American dream. Go to college and you automatically start to climb the economic ladder. Well, at least that's how it use to be. Basically what it meant was if you wanted to make big money you had to go to college. However, with rising costs, the numbers don't necessarily add up.
Today, millennials are entering and graduating college without a plan. The rising costs of college is becoming too much for some to manage. That and the lack of opportunities after college with debt looming over their head is leading some to skip college altogether.
Colleges are also struggling financially. Years ago, colleges could help students make up the difference, which allowed more people to graduate successfully with little to no debt leftover. However, colleges are facing decreased endowments, rising costs, and as a result of the student debt crisis – declining enrollment. With this in mind, it's important to make good choices when it comes to financing college. The sooner parents and students begin to plan for college, the easier the financial burden will be to handle. In the meantime, make good choices, avoid sketchy or outright scammy lenders offering your deals that are obviously too good to be true, and always make your payments on time.
Another good rule of thumb is to never borrow more than you need. Just because a lender offers you a certain amount of money doesn't mean you have to take it. One good way to handle this situation is to repay whatever you don't use at the end of every semester. It will immediately decrease interest and the amount you will owe someday when you graduate. By making smart choices throughout school, you are setting yourself up to be successful in the future.
Sources:
https://studentaid.ed.gov/sa/repay-loans/understand/plans
https://studentaid.ed.gov/sa/repay-loans/consolidation
https://studentaid.ed.gov/sa/glossary#Loan_Forgiveness
https://www.nerdwallet.com/blog/loans/student-loans/obama-student-loan-forgiveness
https://studentaid.ed.gov/sa/repay-loans/forgiveness-cancellation/closed-school
https://www.credible.com/blog/best-companies-to-refinance-and-consolidate-your-student-loans
http://www.usnews.com/news/articles/2014/11/13/average-student-loan-debt-hits-30-000
https://www.bostonglobe.com/magazine/2016/05/18/hopes-dreams-debt/fR60cKakwUlGok0jTlONTN/story.html
http://www.usnews.com/education/blogs/student-loan-ranger/2014/04/02/6-true-answers-about-public-service-student-loan-forgiveness
Calculators:
https://studentloans.gov/myDirectLoan/mobile/repayment/repaymentEstimator.action
http://www.finaid.org/calculators/loanpayments.phtml